<![CDATA[Today is International Happiness Day. As our small contribution we thought we'd share some wisdom from the happiest people on the planet, laughing babies.
1. People make us happy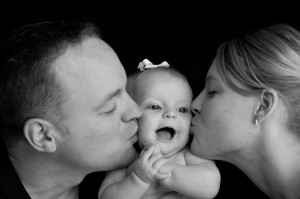 Laughter and happiness are best when shared. We laugh with our friends.  The bond between baby and parent is the best friendship there is and that's why babies and parents laugh more than the rest of us.  But everyone can improve their happiness by improving their relationships.
2. Challenge yourself every day
If you are a baby, every new day brings a new challenge . And each success brings great happiness. If you are not a baby, finding new challenges can be more… challenging. But it will be worth it. Psychologist
Mihaly Csikszentmihalyi
studied remarkably happy people from all walks of life and discovered that this was their secret.
3. Be present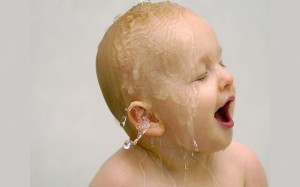 Babies laugh more than us because they are constantly stopping to look around. They are never in a such a rush to get somewhere else that they miss the magic of right now.
As it happens, all three of these make it into  
Action for Happiness's 10 keys to happier living.
 They also have a special site set up
just for today
.  
There's lots going on  all over the world. Share your stories on twitter with the hashtag #happinessday. 
Finally, I am happy to say, I'm not the only person at Birkbeck studying happiness. David Tross is an associate lecturer in public policy and is studying for a PhD in Community and Happiness studies. Over on the Birkbeck research blog he asks
'Could greater happiness be a permanent reality?'
Share and Enjoy!
Related articles
Related articles
]]>